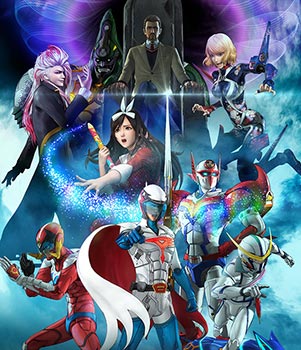 VIZ Media and Verizon Communications announced a content distribution agreement to feature some of VIZ Media's renowned anime content on Verizon's go90 streaming platform.
The following fan-favorite VIZ Media anime series are available now to stream for free from the go90 app on iOS, Android or at go90.com:
ACCEL WORLD –  24 episodes, subtitled and dubbed
DEATH NOTE – complete 37-episode series, subtitled and dubbed
HUNTER X HUNTER – 104 episodes, subtitled
INFINI-T FORCE – complete 12-episode series, subtitled
INUYASHA – 54 episodes (Seasons 1-2), subtitled and dubbed
JOJO'S BIZARRE ADVENTURE – 113 episodes (Seasons 1-3), subtitled
NARUTO (classic) – 220 episodes (Seasons 1-5), subtitled
ONE-PUNCH MAN – complete 12-episode series, subtitled
VAMPIRE KNIGHT – 26 episodes (Seasons 1-2), subtitled and dubbed
Verizon's go90 is a free social entertainment platform that makes it easy to discover, view and share content from the most beloved networks, distributors and brands in digital entertainment across every screen. Viewers can stream original shows, live sports and more, with over 1,500 hours of go90 originals and 25,000 of live and linear programming.
"We're excited to partner with VIZ Media to bring some of their most popular anime series' to our viewers," says Ivana Kirkbride, Head of Digital Content for Verizon. "The launch of these titles adds an exciting new dimension to our go90 programming, and we can't wait for the public to experience and/or rediscover these groundbreaking titles."
"Verizon's go90 is a leading source of entertainment for anywhere, anytime mobile access, and we look forward to go90 viewers enjoying these episodes with all of the flexibility and portability the service offers," says Brian Ige, Vice President of Animation, VIZ Media.